Mole Checks
& Cancer Screening
Did you know Melanoma skin cancer has an 87% survival rate if diagnosed and treated quickly?
Regular mole checks are essential to detect any potential signs and symptoms of Melanoma. Get your moles looked at by a professional! Book a Mole Check at The Harley Street Dermatology Clinic for peace of mind regarding your skin's health.
Meet our team of DermatologistS In Harley Street, London.
The Harley Street Dermatology Clinic was founded by Dr Adam Friedmann MBBS, FRCP with the aim of establishing the clinic as a leading service provider in the field of private dermatology in London. The clinic has a team of experienced dermatologists who can help with all kinds of dermatological conditions.
You can come visit one of our dermatologists in London if you have any kind of concerns about your skin. A dermatologist can help to identify the cause of a rash, growth or skin allergy. The doctors can also check moles for signs of skin cancer or recommend the best approaches to treat skin conditions such as acne, eczema, and psoriasis. You will get all of the tests and treatments that you need when you see a skin specialist at The Harley Street Dermatology Clinic.
You can make an appointment with a skin specialist directly, but many patients visit The Harley Street Dermatology Clinic after getting a referral from their GP. Sometimes it is necessary to see a skin specialist to get a diagnosis. Many skin conditions can be difficult to diagnose and dermatologists can perform specialist tests to get a clearer picture of what is going on with your skin. In other cases, your GP may refer you to a dermatologist so that you can get the best treatment for a skin condition that they have diagnosed.
Please fill in this form and one of our team will give you a call back to arrange a consultation with one of our expert dermatologists.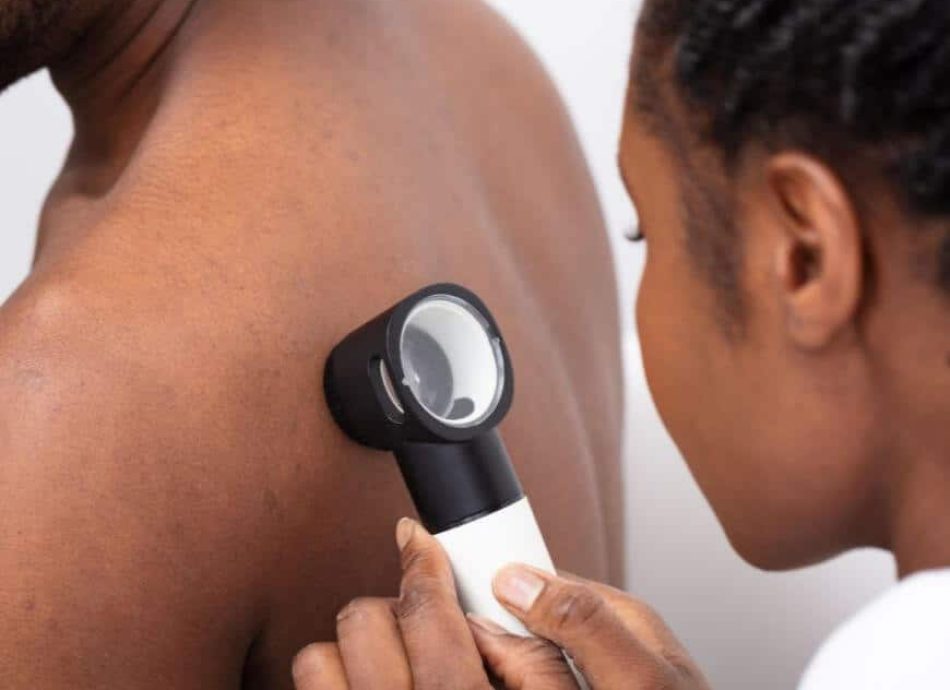 WHY Choose THE HARLEY STREET DERMATOLOGY CLINIC?
Our dermatologists can provide ongoing treatment for chronic conditions such as eczema and psoriasis. The doctors at The Harley Street Dermatology Clinic can also perform specialist treatments including skin surgery to remove growths such as skin cancers. Seeing a skin specialist is the best way to ensure that you are getting access to all of the latest treatments and expertise in dermatology. We can do a lot to treat skin conditions with medication, cryotherapy, phototherapy, surgery and other kinds of treatment.
At the Harley Street Dermatology Clinic you will also receive all of the support you need to manage your skin condition and well-being. You will get advice on looking after your skin and how diet and other aspects of your lifestyle can affect your skin. You will also be able to talk to the skin specialist about your condition and the impact it is having on your life.
The Harley Street Dermatology Clinic also provides a psychology service so that we can address the psychological impact of skin conditions and reduce the impact that stress and anxiety might be having on your skin. Although you are visiting the Harley Street Dermatology Clinic to see a skin specialist, we will treat you as a whole person rather than just focusing on your skin-related symptoms.