London Skin Cancer Clinic
SKIN CANCER Conditions WE TREAT:
your Skin Cancer Specialist In London
Skin cancer is the commonest form of cancer affecting people in the U.K. and indeed, throughout the world. The commonest varieties, basal cell carcinoma and squamous cell carcinoma are known as non-melanoma skin cancers whilst the third commonest type is malignant melanoma.
People with paler skins present a higher risk of developing skin cancer as they are more vulnerable to damage from the sun's ultraviolet (UV) rays. Exposure to sunlight is often a major factor in the development of skin cancer, and the number of cases in the U.K. is on the rise, despite highly publicised warnings against excessive tanning.
HOW IS SKIN CANCER TREATED?
The treatment you are offered will depend on the type of skin cancer you have, the location of the lesion and how developed it is. You will be required to attend a consultation with a consultant dermatologist who will assess your skin and advise on the best course of treatment.
Melanoma skin cancer is often identified through checking and monitoring moles. At Stratum Dermatology clinics we offer single mole checks, full body mole checks or mole mapping depending on the volume of moles you have. During a mole check, an expert will examine the mole using a dermascope to identify if it needs further investigation or removal. Mole mapping is advised for those who have a lot of moles on the body and works by creating a permanent record of your moles using the cutting edge skin-imaging technology, the FotoFinder system. Any new or changing moles can be easily identified which makes mole mapping a highly accurate tool in the development of skin cancer. If moles are checked and deemed to be of concern, we offer safe and effective mole removal treatment in our clinics.
If it is identified that you do have skin cancer and treatment is needed, Stratum Dermatology clinics offer a range of treatment options which will be discussed with you during your consultation. Skin cancer can be removed surgically under local anesthetic. The most common dermatological surgeries to treat skin cancer are MOHS Surgery, Excision, and Cutterage and Electrocautery.
FREQUENTLY ASKED QUESTIONS
Please fill in this form and one of our team will give you a call back to arrange a consultation with one of our expert dermatologists.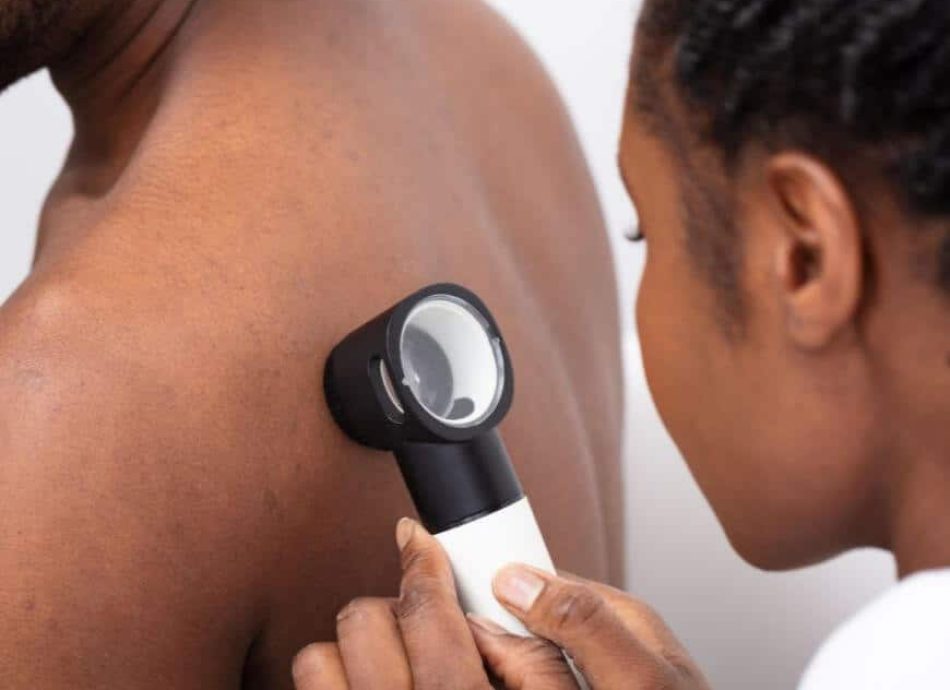 WHY TREAT YOUR SKIN CANCER AT STRATUM DERMATOLOGY CLINICS?
Having the right dermatologist is important especially when you have a chronic skin condition that will require ongoing treatment. We want you to feel confident that we're providing you with the best possible care. We also want you to feel as comfortable as possible with your dermatologist.
The Harley Street Dermatology Clinic specialises in conditions affecting the skin, hair and nails. Our goal is to provide all the care that you need when you're experiencing these kinds of problems. We want to make it easy for you to access the best quality treatment and support in London.
Our London skin cancer clinic is conveniently located in Central London, so it's easy to visit us if you need to see a dermatologist. You will find yourself in a very comfortable and welcoming environment. We have created a relaxing space where you will receive the highest quality of care. We are regulated by the Care Quality Commission, are part of the British Association of Dermatologists and are top rated by patients of Doctify so you can be sure of safe and effective treatment with us.
Skin Cancer Treatment Process:
Skin Cancer INSIGHTS AND ADVICE
Skin Cancer Awareness Month takes place every May with the aim of raising awareness of the dangers of unprotected sun exposure and educating on the ways skin cancer can be prevented. During skin cancer awareness month, the British Association of Dermatologists (BAD) also runs a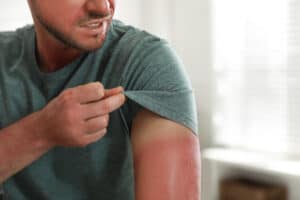 WHAT DO I DO IF I BURN MY SKIN? Ideally, with the right high SPF sun cream and caution, sunburn can be avoided completely. However, in cases where sunburn happens, it is important to begin treating as soon as possible and get out of the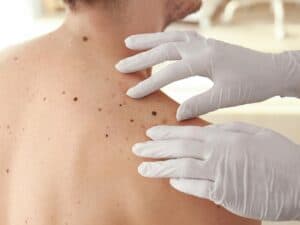 A mole is a coloured spot on the skin which is made up of a cluster of cells known as melanocytes which are responsible for producing the pigment in your skin. Sometimes these melanocytes grow in a cluster instead of being spread out which results