Sun Damage & Liver Spots Treatment
Get Expert Advice
Not sure about your condition?
Age Spot Treatments Include:
Liver & Age Spots Treatment
Age spots, or liver spots, are flat brown marks on the skin which appear as a result of excess melanin, or skin pigment. Although age spots are harmless, many people look to have them removed for cosmetic reasons. Age spots vary in size and usually appear on the face, hands, arms and shoulders.
Areas of skin that have had frequent and prolonged sun exposure over many years may develop age spots, it is thought to be caused by excess exposure to UV (ultraviolet) light, which causes melanin (skin pigment) to be produced at high concentrations. Age spots are most likely to develop on areas of your skin that receive the most sun exposure including the face, hands, shoulders and forearms.
There are a few things you can to to help prevent the development of age spots:
Avoid the sun when its rays are most intense around the middle of the day.
Use a broad-spectrum sunscreen that provides protection from both UVA and UVB light and has a high sun protection factor (SPF). Please remember to follow the manufacturer's guidelines on application.
Consider wearing clothing designed to provide sun protection. For protection from the sun, wear tightly woven clothing that covers your arms and legs and a hat if possible.
Avoid using tanning beds
WHAT ARE THE SYMPTOMS OF AGE SPOTS?
Age spots are very common after middle age, but if younger people spend a lot of time in the sun they can get them too. They range in colour, from light brown to black. The texture of age spots is no different from that of your skin, and appear more often on sun-exposed areas. They do not cause any pain or discomfort. Age spots are most common in those who:
Are older than 40
Have fair skin
Have a history of frequent sun exposure
Have a history of frequent tanning bed use
HOW CAN AGE SPOTS BE TREATED?
We offer simple and effective laser and IPL treatments to combat sun spots. Both laser and IPL treatments provide visible results after just one treatment, and offer an alternative to the likes of microdermabrasion and chemical peels. Sun damage and pigmentation that can be treated include: age spots, sun spots, liver spots, freckles and melasma.
Liver spots, age spots, benign lentigos and freckles can usually be treated and removed in just one laser session. If you opt for IPL treatment, it may be repeated every 4 weeks for a course of 2-4 sessions. Treatments usually take between 15 and 30 minutes and can be described as feeling like a warm elastic band snapping against the skin.
For all patients, from sun damage to acne, visiting trusted experts in dermatology gives the most effective diagnosis of your condition and leads to the appropriate treatment for you.
FREQUENTLY ASKED QUESTIONS
Please fill in this form and one of our team will give you a call back to arrange a consultation with one of our expert dermatologists.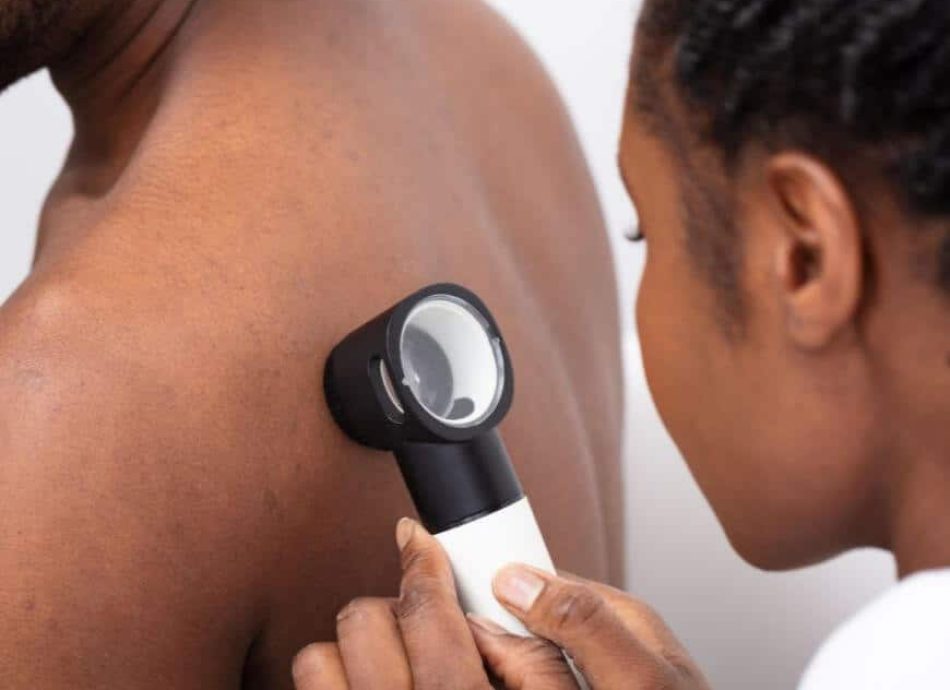 WHY TREAT YOUR AGE SPOT AT THE HARLEY STREET DERMATOLOGY CLINIC?
Having the right dermatologist is important especially when you have a chronic skin condition that will require ongoing treatment. We want you to feel confident that we're providing you with the best possible care. We also want you to feel as comfortable as possible with your dermatologist.
The Harley Street Dermatology Clinic specialises in conditions affecting the skin, hair and nails. Our goal is to provide all the care that you need when you're experiencing these kinds of problems. We want to make it easy for you to access the best quality age spots treatment and support in London.
The clinic is conveniently located in Central London, so it's easy to visit us if you need to see a dermatologist. You will find yourself in a very comfortable and welcoming environment. We have created a relaxing space where you will receive the highest quality of care. We are regulated by the Care Quality Commission, are part of the British Association of Dermatologists and are top rated by patients of Doctify so you can be sure of safe and effective treatment with us.
LaTEST INSIGHTS AND ADVICE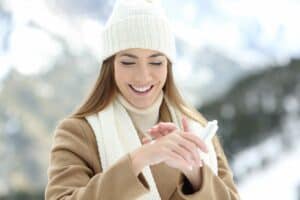 Winter weather can take a heavy toll on our skin. We are constantly stepping between the warm, heated rooms indoors and the cold, dry air outside. We also tend to wrap up more at this time of year, which can cause problems if clothes are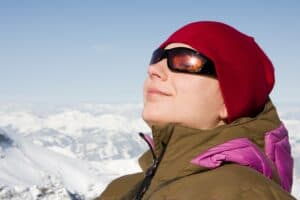 Sun damage isn't usually a problem in the UK in winter. The UV rays are not usually strong enough at this time of year to cause sunburn, but they can still affect your skin. Sun damage is responsible for many of the skin conditions treated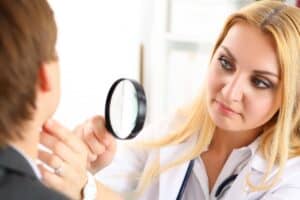 The vast amount of often conflicting skincare advice that is out there can be overwhelming, but there are a few important skin tips that your dermatologist would like you to remember.