Get Expert Advice
Not sure about your condition?
Mole Treatment & Mole Removal In London
Skin cancer is the most common form of cancer in the UK, with over 400 people being diagnosed every day. Melanoma skin cancer is on the rise, with incidence rates increasing by 45% in the UK in the last decade, despite the warnings of the dangerous effects of sun exposure. Most skin cancer is caused by ultraviolet (UV) light in the form of sunlight or tanning beds, which damages skin cells. Early detection of skin cancer, through examination and regular monitoring of moles, saves lives and if caught and treated early enough there is a 100% chance of survival. However, if left to develop and evolve, melanoma can become fatal which is why we strongly recommend having your moles checked regularly. Our professional team of dedicated cancer specialists can provide you with the reassurance of a correct diagnosis.
HOW CAN MOLES BE CHECKED?
It is a good idea to check your moles at home once a month, especially if you have lots of moles or freckles (particularly if some are large), have fair hair or skin, use sunbeds or have a family history of skin cancer.
When checking your moles, use both a full length and a hand held mirror so you are able to check your body all over. Stand in a well lit room and ask a family member or your partner to help you check the hard to reach areas. Don't forget to check less obvious places such as your scalp, the soles of your feet and in between your fingers and toes.
When checking your body for moles, you are looking for any changes to the size, colour of shape. You are also looking for itching, bleeding or crusting of moles which are signs you need to book an appointment to get your moles checked by a consultant dermatologist. If you are unsure about a mole, it is really important to get it checked by an expert.
If you have a single mole which you are concerned about and would like to be checked by an expert, book in for a single mole check at The Harley Street Dermatology Clinic. The mole in question will be scanned with a dermascope by a specialist nurse which will then be sent to one of our consultant dermatologists to be reviewed. If the consultant is concerned you will be invited into the clinic for further investigation. If you have more than one mole you are concerned about, we would recommend a full body mole check or full body mole mapping.
For the single mole check we cannot investigate moles which are located in an intimate part of the body, are on the eyelid or top of the ear, covered by an excessive amount of hair, are on a tattoo or are wet, open or bleeding. If you have any questions on this, please get in contact. If your mole or lesion requires further investigations, we may need to excise (remove) all or part of it to be assessed for cancer. Your specialist can advise during your appointment.
If you have multiple moles on your body which you would like to be checked by an expert, book a full body mole check at Stratum Dermatology Clinics with a consultant dermatologist. Your moles will be assessed and if your consultant is concerned with any of them and they require further investigation or treatment, this will be discussed with you. Our dermatologists are highly qualified, hospital based consultants who are all members of the British Association of Dermatologists, the Royal Society of Medicine, the General Medical Council and the Royal College of Physicians.
Full body mole mapping at Stratum Dermatology Clinics uses state-of-the-art DermEngine to map your moles and provide a permanent record so any changes over time can be quickly identified and investigated. This system provides computer mapping of your entire skin and high resolution mapping of individual moles. The images taken will be analysed by a consultant dermatologist, mapped and recorded. The ability to compare images and identify changes in the appearance of moles makes it a highly accurate tool in identifying the development of skin cancer. As part of the mole mapping service, you will be provided with a record of your images so you can review them any time. You will be invited back for an annual review to check for any changes to your moles but of course if you notice any changes to your moles sooner you can make an appointment to get them checked.
FREQUENTLY ASKED QUESTIONS
Please fill in this form and one of our team will give you a call back to arrange a consultation with one of our expert dermatologists.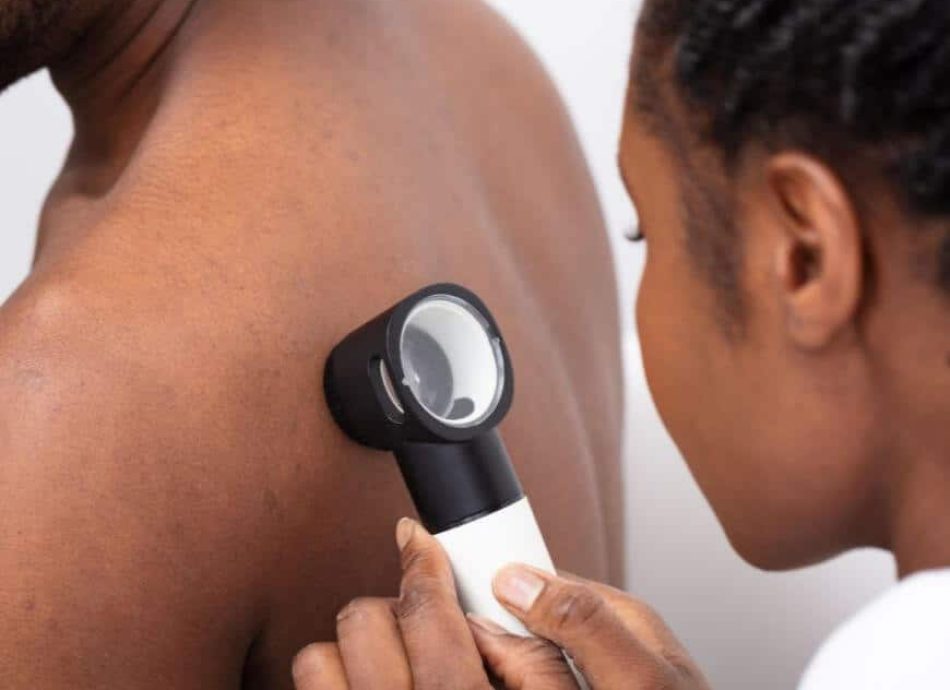 WHY GET YOUR MOLES CHECKED AT THE HARLEY STREET DERMATOLOGY CLINIC?
Having the right dermatologist is important especially when you have a chronic skin condition that will require ongoing treatment. We want you to feel confident that we're providing you with the best possible care. We also want you to feel as comfortable as possible with your dermatologist.
The Harley Street Dermatology Clinic specialises in conditions affecting the skin, hair and nails. Our goal is to provide all the care that you need when you're experiencing these kinds of problems. We want to make it easy for you to access the best quality mole removal London.
The clinic is conveniently located in Central London, so it's easy to visit us if you need to see a dermatologist. You will find yourself in a very comfortable and welcoming environment. We have created a relaxing space where you will receive the highest quality of care. We are regulated by the Care Quality Commission, are part of the British Association of Dermatologists and are top rated by patients of Doctify so you can be sure of safe and effective treatment with us.
Mole & skin cancer INSIGHTS AND ADVICE
Skin Cancer Awareness Month takes place every May with the aim of raising awareness of the dangers of unprotected sun exposure and educating on the ways skin cancer can be prevented. During skin cancer awareness month, the British Association of Dermatologists (BAD) also runs a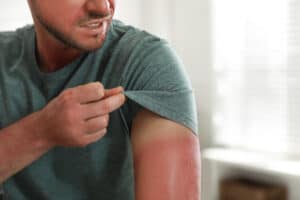 WHAT DO I DO IF I BURN MY SKIN? Ideally, with the right high SPF sun cream and caution, sunburn can be avoided completely. However, in cases where sunburn happens, it is important to begin treating as soon as possible and get out of the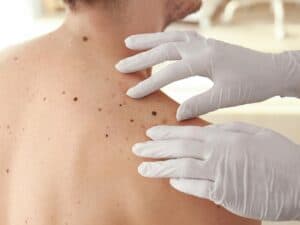 A mole is a coloured spot on the skin which is made up of a cluster of cells known as melanocytes which are responsible for producing the pigment in your skin. Sometimes these melanocytes grow in a cluster instead of being spread out which results