Oculoplastic Surgeons in London
Looking for an Oculoplastic Surgeon In London?
Oculoplastic surgeons are trained eye doctors, who understand the complexity of the eye and can carry out both medical and cosmetic surgery on the eye and eyelids. Typical surgery performed by oculoplastic surgeons includes the removal of eyelid lumps and cysts, the repair of eyelid complications, such as where the eyelid turns in or out (entropion and ectropion) or droops (ptosis corrections) and eyelid reshaping (blepharoplasty). Orbital (eye socket) surgery and lacrimal (watery eye/tear duct) surgery are also regularly performed by Oculoplastic Surgeons.
WHAT OCULOPLASTIC TREATMENTS ARE AVALIABLE?
At Stratum Dermatology Clinics, we offer a wide range of oculoplastic treatments to meet the unique needs of our patients. Our experienced physicians have years of specialised training in this field and are equipped with the latest technologies and techniques to provide top-quality care and results. Whether you're looking for blepharoplasty to correct sagging eyelids and under-eye bags, or want to explore your options for Botox injections to reduce fine lines and wrinkles around your eyes, we can help.
FREQUENTLY ASKED QUESTIONS
Many different types of lesions can occur on the eyelid. For the most part these are benign however some lesions do need treatment more urgently. Any lesion that you have will be examined clinically and discussed with you.
We will remove lesions for a number of reasons:
To gain a diagnosis histologically.
To improve symptoms such as irritation, discomfort or reduction in vision.
To improve the appearance of the eyelid.
If you think of your eye as a bath, your dry eye occurs when the bath is 'empty'. This can occur because the 'tap' or tear gland does not produce enough tears. One method of improving the surface of the eye (akin to filling the bath) is to put a plug in the tear duct. These are known as punctal plugs and can significantly improve dry eye in cases where lubricants alone are ineffective.
Dermatochalasis is the medical term for excess skin of the upper eyelid otherwise known as hooding. On occasion this can affect your field of vision.
Please fill in this form and one of our team will give you a call back to arrange a consultation with one of our expert dermatologists.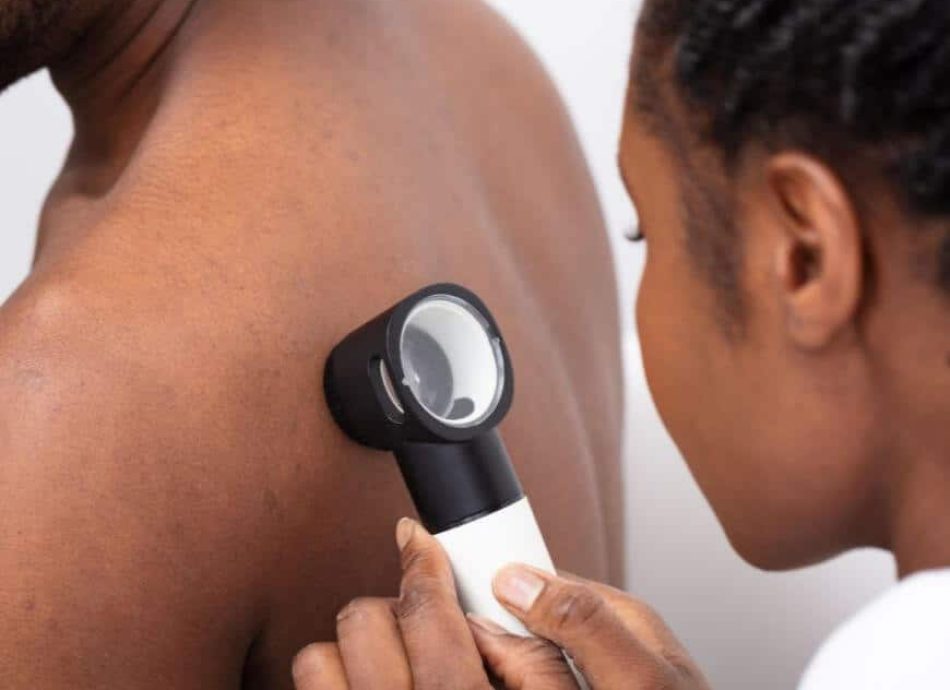 WHY TREAT YOUR EYE CONDITION AT THE HARLEY STREET DERMATOLOGY CLINIC?
When you have a chronic skin condition that will require ongoing treatment, having the right dermatologist is especially important. We want you to feel confident that we're providing you with the best possible care, and to always feel as comfortable as possible with your dermatologist.
The Harley Street Dermatology Clinic specialises in conditions affecting the skin, hair and nails. Our goal is to provide all the care that you need when you're experiencing these kinds of problems. We want to make it easy for you to access the best oculoplastic surgeon London.
The clinic is conveniently located in Central London, so it's easy to visit us if you need to see a dermatologist. You will find yourself in a very comfortable and welcoming environment. We have created a relaxing space where you will receive the highest quality of care. We are regulated by the Care Quality Commission, are part of the British Association of Dermatologists and are top rated by patients of Doctify so you can be sure of safe and effective treatment with us.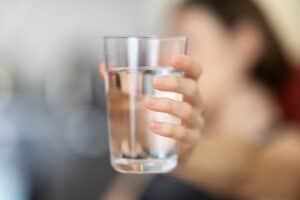 Get Expert Advice Not sure about your condition? Get in touch now, there is no reason for you to wait. Call US: 020 3322 7852 Request a Callback THE POWER OF WATER – THE BEST DRINK IN THE WORLD Water is the most important drink
Read More